Let Us Help Tell Your Story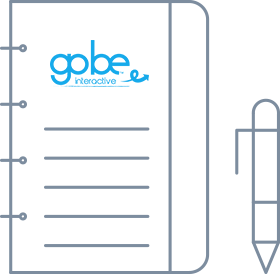 Our work at Gobe starts by geting to know our client's business. We want to understand the story- -the who, what , when, where, and why. When we know who they are and how they differentiate from their competitors, we hone in on their key value propositions and what clients want to achieve. Once we get a handle on the core, this is when all the fun begins. Our team crafts solutions that are right sized for client objectives and needs. Discovery, analysis, strategy, come before design & development and help lay the foundation for successful partnerships, collaborations, and ultimatley solutions that connect consumers with your brand authentically and profitably.
Gobe Operates at the Intersection of
Strategy, Creative, Technology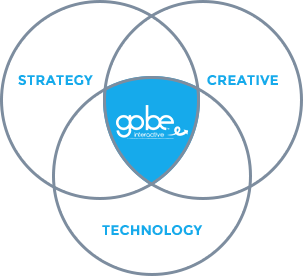 Our team hails from many industries and we've all chosen to concentrate on making a mark in health & wellness. At Gobe, our work is based on sound research, strategy, and solid execution. We've spent our whole careers committed to digital and interactive craftsmenship. We've assembled an A team that combines equal parts innovation with the latest standards and best of breed solutions. We bring a passion for excellence to all our projects, enduring programs, partnerships, and ventures.